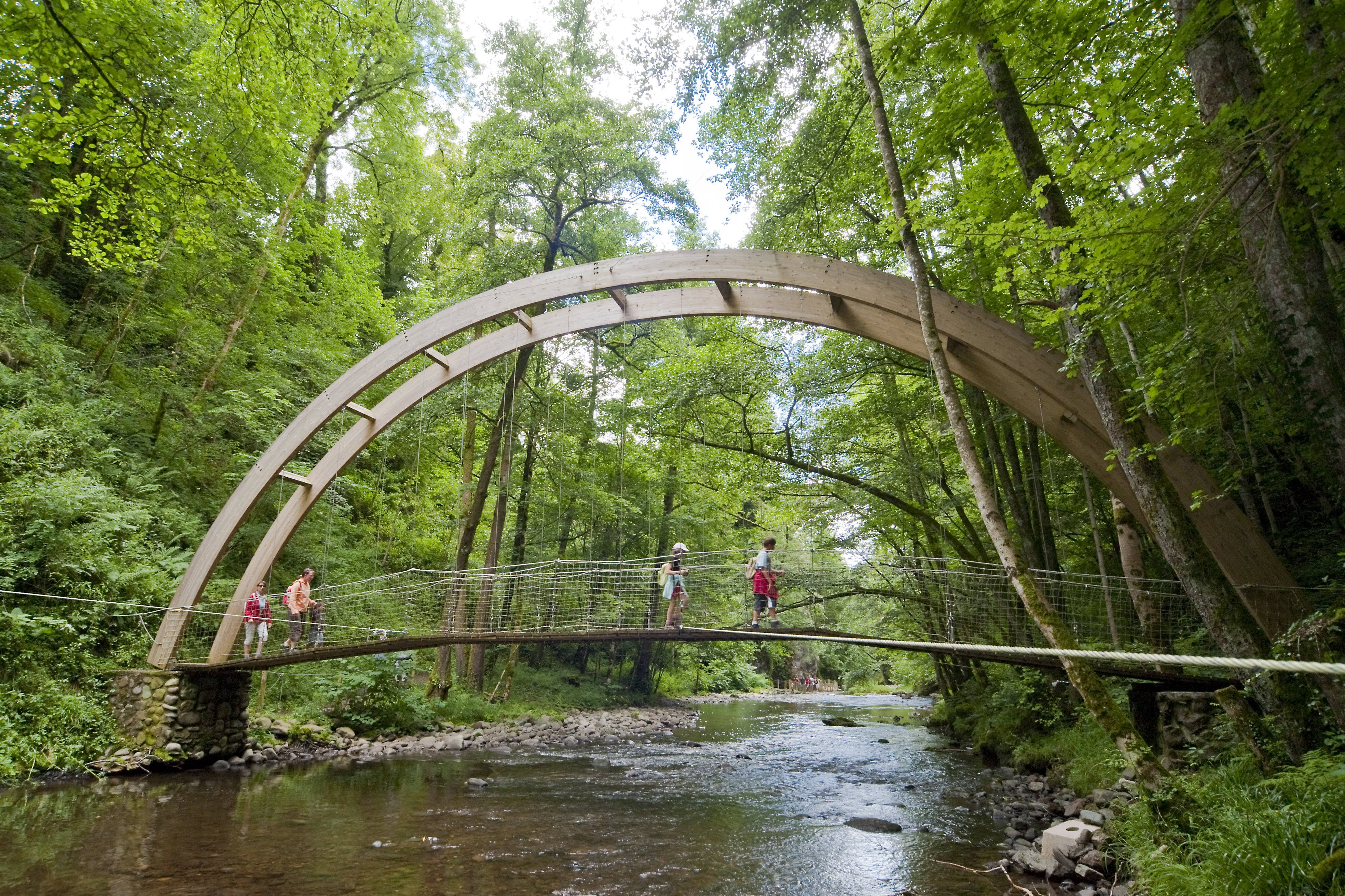 Description
A nature trail leads you on a 4km return trip walk, through 20 to 60m deep gorges that have been carved by the water in the volcanic breccia over the centuries.
Along the anglers' path, using a handrail, you will able to cross from bank to bank thanks to a wooden footbridge or an arc shaped bridge. A floating pontoon will make you circumvent the rock… You will eventually ascent 30 metres up to a cornice and you will cross the glacial rock bar. You will contemplate the "chaos": the wildest part of the Gorges. Here, rocks are scattered over riverbed. Your eyes will be witnesses of this unique scene of nature!
Opening dates
From 01/06 to 30/06, daily.
From 1 June to 30 September.
By booking: Low season depending on the weather, groups.
June: from Monday to Friday: 2h p.m-6h p.m, Weekends: 9h30 a.m -7h30 p.m.
July/August: every day – 9h30 a.m -7h30 p.m.
September: from Monday to Friday: 2h a.m - 6h p.m, Weekends: 10h-18h. Last admission - 2h before closing time.

From 01/07 to 31/08, daily.
Every day from 9:30 to 19:30.

From 01/09 to 30/09, daily.
Monday to Friday from 14h to 18h, weekends from 10h to 18h.

Subject to favorable weather.
Prices
Adult: 4 €
Child: from 1.50 €
Set price group adults: 3.50 €
Set price group children: 1 €.

Free entry for the drivers.

Adult: 3.50€ - Child (4 – 14 years old): 1.50€ - Adults' group (15 persons minimum): 3€ - Children group: 1€.
Languages
Localisation
Services
Equipments
Picnic area
Public WC
Car park
Payment
Bank/credit card
Cheque
Cash