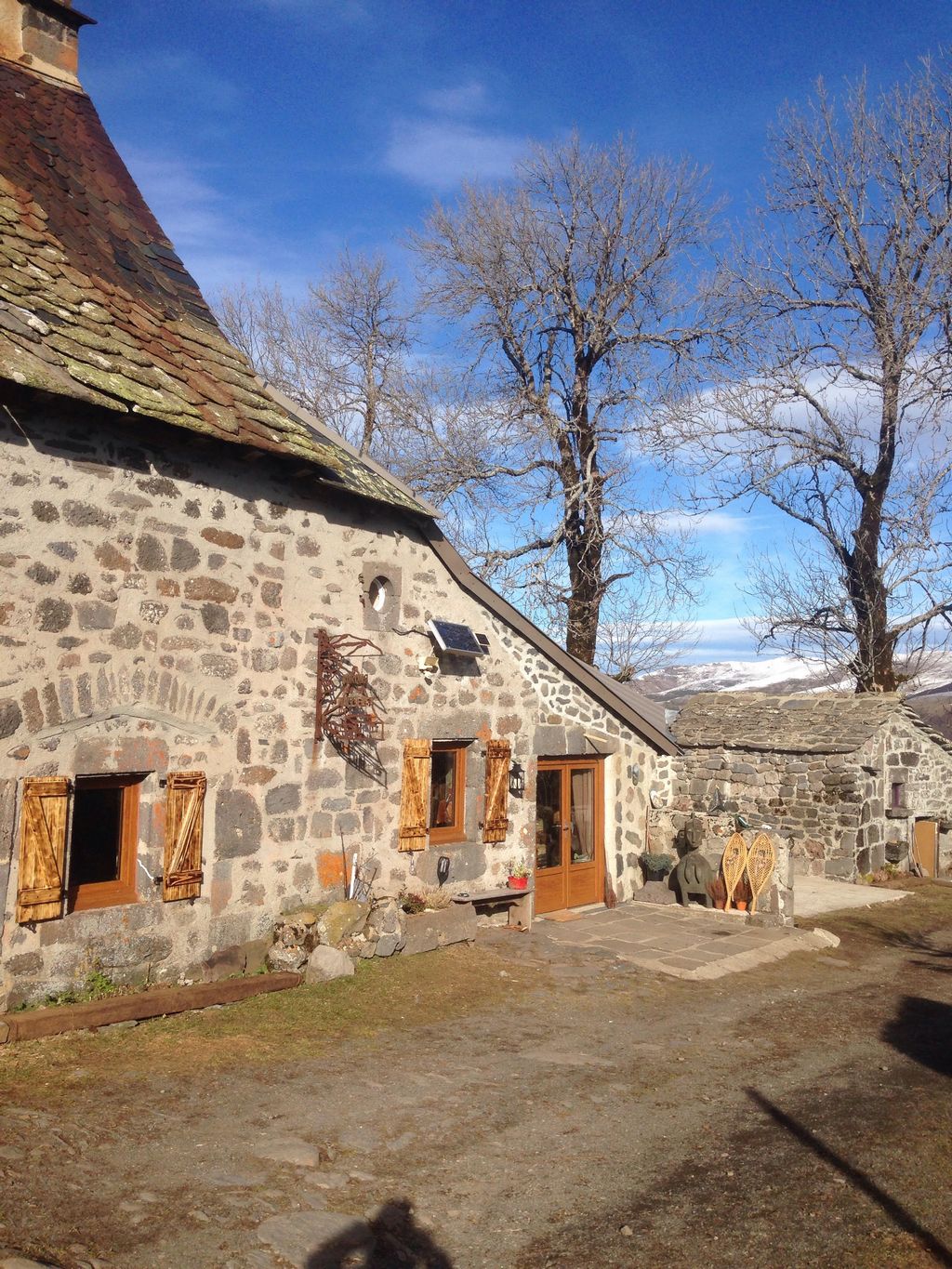 Description
Halte de montagne dans un authentique buron du 17e s., situé à 1400m d'alt., sur le GR 400 entre le Plomb du Cantal et Thiézac. Restauration traditionnelle ou pause boissons/crêpes dans un cadre rustique. Menus personnalisables, végétariens sur demande.
Goûter l'Auvergne, dans un cadre rustique ! Accueil convivial autour de la grande tablée du cantou, ou en terrasse par beau temps. Menu unique fait maison à base de produits locaux. Pause boisson et crêpes, Accueil de groupe (maxi. 18 pers.). Le menu traditionnel comprend entrée du jour/truffade et jambon du pays/dessert maison. Menus personnalisables et végétariens sur demande. Accès par route (parking privé) et randonneurs par GR 400. Notre terrasse en extérieur sera ouverte tous les jours sauf le lundi pour boissons et Snack. En raison du protocole sanitaire et de certains travaux restant à effectuer, les repas ainsi que l'accueil à l'intérieur du Buron se fera uniquement sur réservation préalable.
Opening dates
From 01/01 to 31/12/2021
Service schedule on Tuesday, Wednesday, Thursday, Friday, Saturday and Sunday between 12 pm and 2 pm and between 7 pm and 9 pm.
Closed on Monday.
Prices
Languages
Localisation
Equipments
Payment