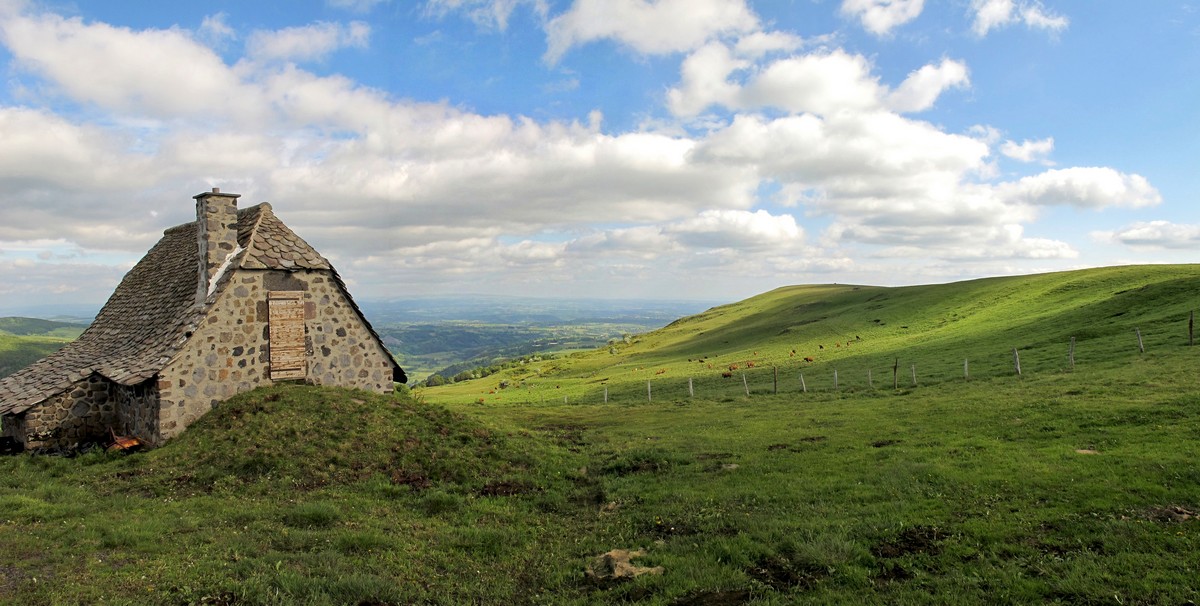 Description
Le Puy de Bâne, à 1464m d'altitude, est formé d'un empilement de plusieurs coulées basaltiques qui forme une sorte de colline. Un superbe panorama s'offre à vous, vous apercevrez ça et là des bâtisses à peine sorties de terre, nos burons!
Pour accéder au Puy de Bâne, depuis Pailherols prenez la direction de Lacapelle Barrès pendant 2 km puis à gauche pour rejoindre le "refuge des Fraux". Un parking aménagé vous permet de laisser votre véhicule et d'accéder à pied. Avant d'atteindre le Puy de Bâne, une table d'orientation et des bancs vous permettent de savourer un repos bien mérité et d'admirer l'immense étendue du plateau.
Opening dates
All year round.

Subject to favorable snow and weather conditions.
Languages
Localisation