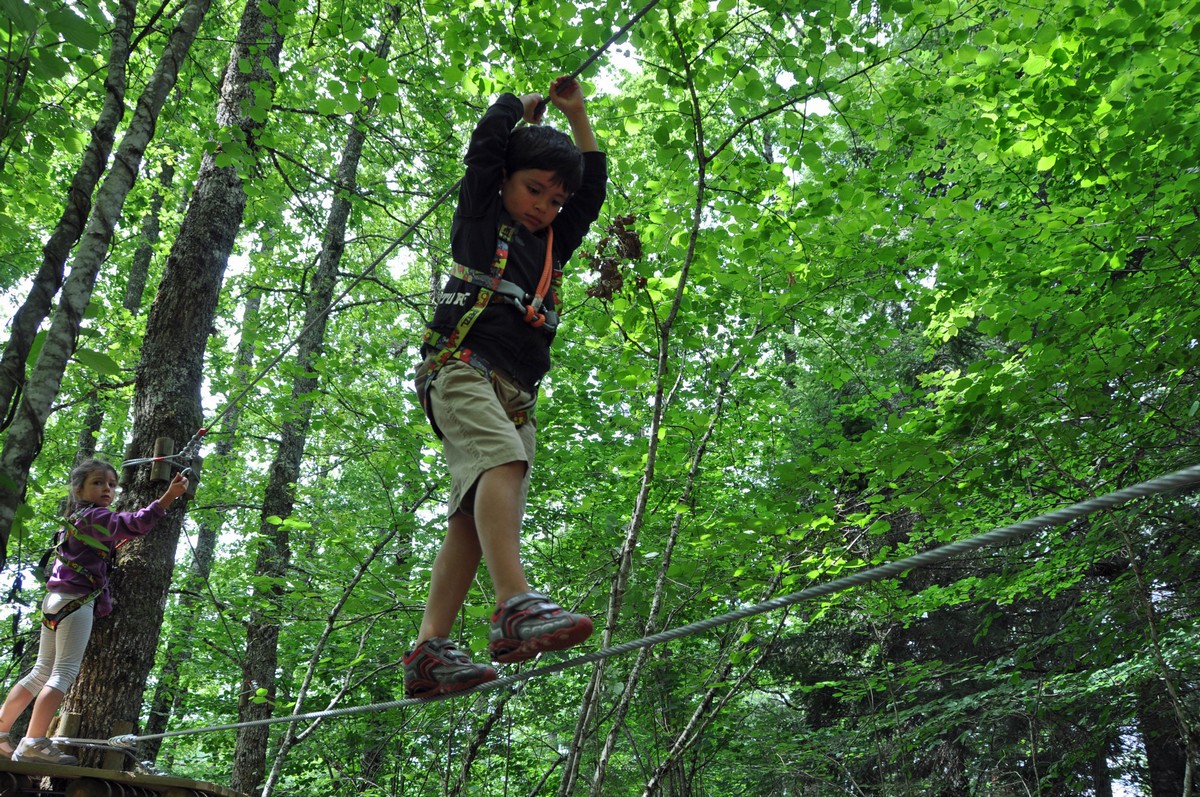 Description
In the green jungle of the Lioran, 9 tree to tree courses bring you fun, excitement and exhiliration. Open to all from 3 years old. Stroll safely in the forest which has a remarkably beautiful flora and beauty.
4 Parcours enfants: 50 activités (tyroliennes, passerelles, ponts de singes, sauts de Tarzan...). 1er niveau à partir de 3 ans. Les parcours sont accessibles en fonction de l'âge et de la taille. Les enfants sont sous la surveillance de leurs accompagnateurs. Les 3 premiers parcours pour les petits sont équipés de lignes de vie continue. 5 parcours juniors / adultes: 60 activités. Les parcours sont évolutifs dans la hauteur et dans la difficulté. Le parcours découverte est accessible à tous (à partir de 1,40m) et les plus téméraires pourront aller jusqu'au super no-limit en passant par les parcours sensation et émotion. Les enfants de moins de 15 ans doivent être accompagnés d'un adulte. Les parcours pour les grands sont équipés du système "clic-it" (mousquetons intelligents) à partir du parcours jaune. Pensez à venir assez tôt pour profiter pleinement de l'activité.
Opening dates
From 01/05 to 08/05/2019, daily.

From Thursday 30 May to Sunday 2 June 2019.

From 08/06 to 30/06/2019, every Saturday and Sunday.

From 06/07 to 01/09/2019, daily.

Subject to favorable weather.
Prices
Adult: 22 €
Teenager: 17.50 €
Child: 10 to 14.50 €.

Group rate available for > 10 people.
Languages
Localisation
Services
Payment
Cheque
Chèques Vacances
Cash