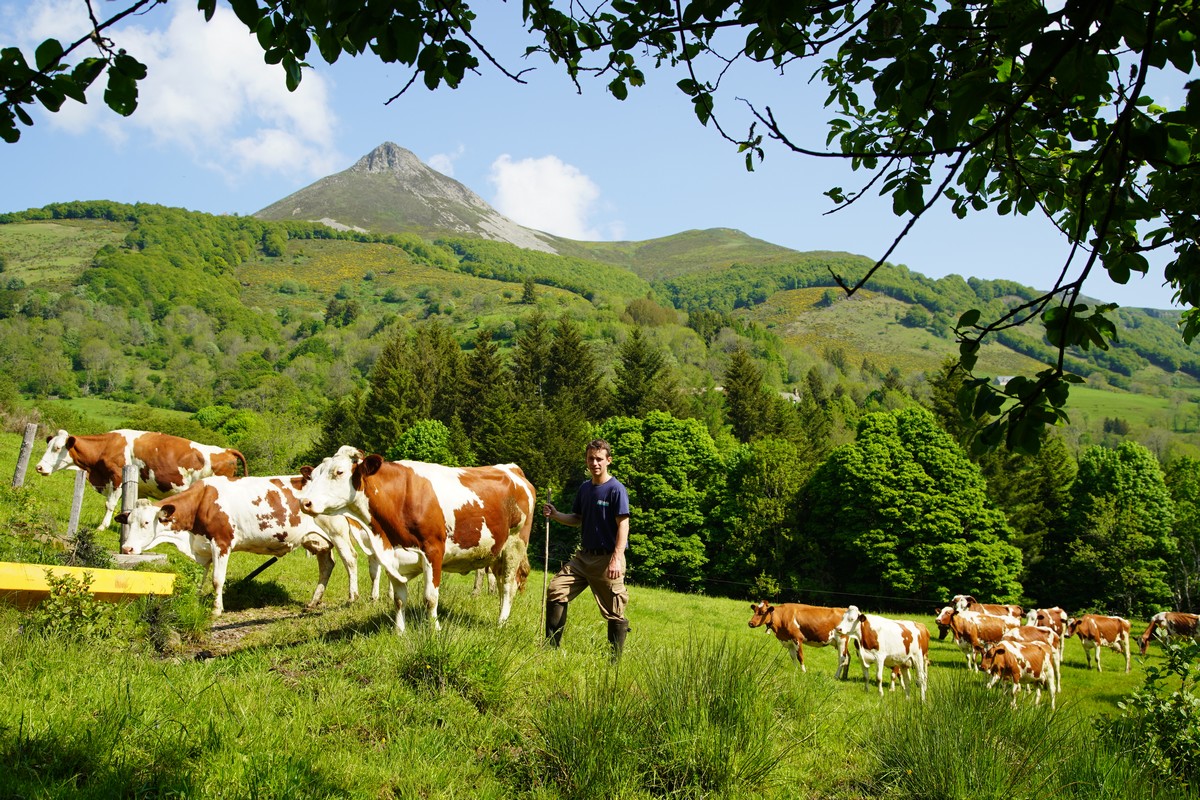 Description
At the foot of Puy Griou, Anaïs and Sylvain have chosen to take over the family farm! They raise 30 Montbéliarde dairy cows. Half their milk production is transformed into farmhouse Cantal.
Venez découvrir la fabrication fromagère et déguster leurs produits fermiers (Cantal, tome fraiche, lait cru) Anaïs et Sylvain ont fait le choix de rerpendre la ferme familiale, existante depuis 2 générations. Ils élèvent un troupeau de 30 vaches laitière montbéliardes et 28 vaches allaitantes de race Salers. Toute leur production fromagère est affinée à la ferme. Leurs vaches paturent sur des prairies naturelles et sont exclusivement nourries au foin en période hivernale. Leur exploitation a été certifiée "Haute Valeur Environnementale" en 2022. Des visites de l'exploitation avec explication de la fabrication du fromage sont proposées pendants toutes les vacances scolaires (rens. office de tourisme du Carladès).
Opening dates
Every day throughout the year.
Closed on Sunday.
Prices
Languages
Localisation
Services
Sales on site
Shop
Guided tours
Collection from the farm
Equipments